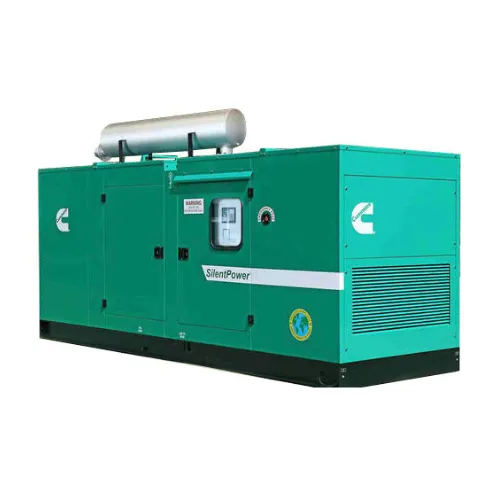 We introduce ourselves as one of the leading houses in providing sales, services, spares and hiring of diesel generators. A renowned organization with a vision to provide quality services with silent generators and technical excellence. We, synonymous with quality, reliability and perfection, are one of the leading names in providing power generation solutions. The rental services are applicable in various domains, be it for official, industrial or commercial usage. The company KRISHNA POWER GEN provides you Total Solution for your needs related to Diesel Genset & Electric power. This is governed by Ex. Cummins & Kirloskar Engineers & Executives. We provide sales, service & parts support for Cummins, Kirloskar, Mahindra & Perkins DG Sets. We would like to inform you that we have a team of Mechanical & Electrical Engineers who are well qualified & competent to carry out repairs and to maintain the D.G. Set round the clock.
KRISHNA POWER-GEN governed under supervision of Mr. Brijesh Upadhyay, who is a CUMMINS in plant LHP & HHP trained Engineer (1996 Batch) and he was associated with OVN TRADING ENGINEERS Pvt. Ltd. (authorized service dealership of CUMMINS India Ltd. for Delhi & Noida Region) as Deputy Manager from 1995 to 2009.
OUR VALUE ADDED PRODUCT & SERVICES
Sale & Service of CUMMINS/KIRLOSKAR /MAHINDRA/PERKINS/DEUTZ DIESEL/GAS Generators
Acoustic Enclosures / Room Acoustic
Chemical Electrode Rod Safe Earthing performance guaranteed for 10 years
Shifting, Installation & Commissioning of DG Set, SUB Station And other Machinery
Engine Oil / Industrial Oils
Air Fluid Coolers; Heat Exchanger to Coil Cooler Conversion
On site Radiator/HE Descaling; Overhauling; Residential Silencer
POWER Make Spring Loaded AVM Pads, Auto cut Static Battery Charger, AVR & AMF Panel
Power On Rent 15 KVA To 1000 KVA DIESEL/GAS Generators Maintenance Free EXIDE/AMARON Lead Acid & VRLA SMF Batteries- For GENSET, Commercial Vehicles & UPS
Re Powering & Replacement; Recon Dg Sets
Annual Maintenance Contract; Operation & Maintenance Contracts Heat Recovery Units; Reconditioned Components \Engines Vibration Free Roof Top Installation
Dual Fuel System & Carbon Cutter for Dg Sets
Rutrum ut volutpat scelerisque auctor ultrices lectus ultrices ullamcorper massa diam etiam amet a, nulla pulvinar sapien.